AN INTERESTING STORY FROM ETHIOPIA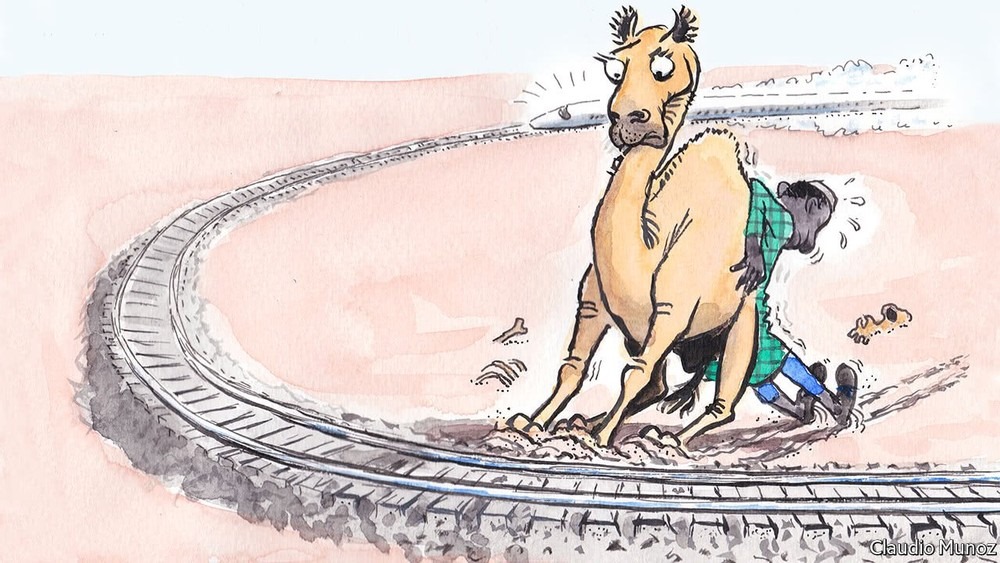 When business, culture, politics, and psychology collide, the consequences are often disastrous.
. Ethiopia builds a new railroad across the entire country.
. To save money, they do NOT build a fence to protect the tracks from animals.
. People are worried that their camels can be killed by the train.
. The government says not to worry, they will offer compensation equivalent to twice the market value of the animal (a little under $1000 per camel). They figure it's cheaper to compensate for the death of a few camels than build an expensive fence.
WHAT HAPPENED NEXT?
. You probably guessed it. The number of camels that "wandered" on the rail tracks and got killed went way up!
. Turns out, many people turned the new policy into a business.
You buy a camel. You push the camel under the train. You get twice the value of the camel in compensation. You buy two camels … and so on.
GREAT INTENTIONS. DISASTROUS RESULTS.
. Trains now have to move very slowly to make sure they don't kill any animals.