ANALYZING THE ROI OF THE PURSUIT OF WOMEN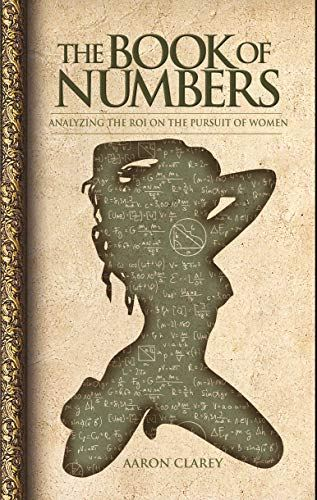 Perhaps the strangest, but an oddly insightful book on economics.
ANALYZING THE ROI OF THE PURSUIT OF WOMEN.
The author, an economist, literally tries to calculate the return on investment in having a (one) woman in your life. Basically, the economic analysis of the utility of being married.
He first calculates the value of having a wife, trying to assign a $$ value to having a life companion, a regular sex partner, a helper and partner around the house, the second income in the family, a person who would take care of you (for free) when you're sick, childbearing and rearing, etc.
He then calculates the cost of "acquiring and keeping" a wife, from the cost of taking your girlfriend on dates to the cost of the wedding ring, all the way to trying to assign a $$ value to the inconveniences of adjusting your life to suit your partner.
He even accounts for the odds of a divorce and the economic losses it might bring.
And then compares these costs to how much it would cost to buy all this (companionship, sex, surrogate mother and nanny, help around the house) on the open market.
You'll have to read the book for the final ROI estimates
The book is both outrageously stupid and insightful. An interesting exercise in utility analysis, though.
The author promised to release a book on the ROI of having a husband soon, too.
Notably, the author's blog has created a huge community of followers who provide thousands of comments on the issue, try to help to refine his calculations, and just endlessly argue about the topic. Weird.